The Red Wagon in Poseyville has 2 party rooms, the Banquet Room and the Blacksmith Room that can be reserved any day of the week for any occasion. Both of these rooms are perfect for banquets and larger events such as birthdays, wedding functions, reunions or group meetings! You are welcome to decorate these rooms to suit your special occasion. Call 812-874-2221 or e-mail us and we will reserve a room for you.
The Red Wagon 's rustic Blacksmith Room can be reserved for a party of 60...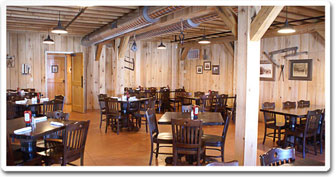 It is an Antique Tool Lovers Dream while providing a warm rustic atmosphere that caters to the whole family..


Reserve the Red Wagon 's Banquet Room for your next party of up to 140...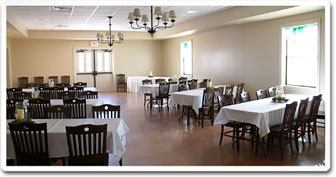 The Banquet Room comes with a huge high quality video projection system that will play your family's favorite CD, DVD or VHS memories.